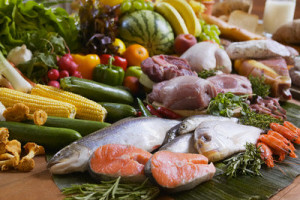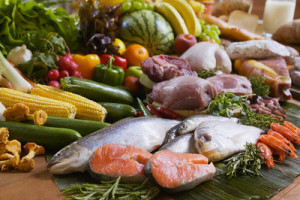 Diet is an important factor that plays a role in preventing or delaying the onset of Dementia. However with growing age it is not easy to change dietary patterns, and healthy dietary habits are best adapted at a young age.
Experts have suggested a healthy diet – especially a Mediterranean diet – could help reduce the risk of developing the disease. Eating a nutrient-rich diet, particularly one that has lots of fruits and leafy vegetables, berries and dark skinned fruits, coffee and chocolates, extra virgin olive oil and cold pressed coconut oil will help maintain the health of both our heart and brain.
Can diet prevent or slow down Dementia? Can the food we eat really reduce our risk of developing dementia?
There is no evidence suggesting that diet can prevent dementia. However research does indicate that adopting a healthy lifestyle can help lowering the risk of developing dementia as one ages. It can also prevent cardiovascular diseases, such as strokes and heart attacks, further reducing the risk of getting vascular dementia.
If a person has dementia, can their diet or use of supplements influence as they experience of dementia or its progression?
Researcher has begun to focus on the specific combination of diet and its impact on cognitive function and risk of dementia. As one grows old, it becomes important to track levels of certain nutrients and vitamins to ensure healthy functioning of the brain and body. The following are some of these vitamins and nutrients:
Vitamin B6, B12, C, E
Folic acid
Omega 3 essential fatty acids and
Sodium
You may consult doctors to get supplement for the same to check their levels.
Here are few of the foods that boost memory and improve the overall well-being of the body:
1) Green Leafy Vegetables: Broccoli, kale, spinach, collards and other greens are loaded with vitamins A and C, and other major nutrients that are essential for brain health.
2) Spices: Cinnamon, turmeric, sage and cumin are among spices that help break up brain plaque and reduce the inflammation that affects brain function. They contain a high amount anti-oxidants and have anti-inflammatory properties, which help in protecting the brain from dementia.
3) Omega 3: Eating fish at least once a week also helps shield brain function, the MIND study indicates that consuming fish once weekly helps protect brain function. Omega 3 and essential fatty acids have an important part to play in the structure of our brain cells, helping to maintain the health and functioning of our brain.
4) Berries and cherries. These fruits contain anthocyanin that protects the brain from further damage caused by free radicals. They also have anti-inflammatory properties and contain antioxidants and lots of vitamin C and E.
5) Beans and legumes: They contain folate, iron, magnesium and potassium that can help with general body function and neuron firing. They also contain choline, a B vitamin that boosts acetylcholine which is responsible for brain cells that results in a progressive and significant loss of cognitive and behavioral function.
It is important to keep our brain healthy as it is vital for the functioning of the body. Maintaining a healthy lifestyle will reduce the risk of dementia and other related furthers. In case one has got the disease, the nutrients will be beneficial to maintain physical health.
---
We at Samvedna Senior Care aim to help seniors live happy, active and independent lives, in the comfort of their home and community through interactive caregiving.
Samvedna Senior Care was established in October 2013 with two complementary goals – firstly to provide quality home care services to seniors with limited mobility or dementia and hence social interaction, and secondly to facilitate stimulating community interaction and participation.
General Wellbeing:
With our General Well Being Services we aim to raise the quality of life of seniors, specially those who may have limited mobility and social interaction due to various constraints. Our interactive programme keeps them active and engaged through physical, mental and social activities, all in the comfort of their home.
Our Dementia Care services are –
At-home services –
Dementia intervention activities by trained Care Specialists (already mentioned above). These services are available in Delhi NCR and Guwahati
More – https://www.samvednacare.com/service/dementia-care
Please call us for more info – Delhi NCR – 98184 21446, 124 4229659 | Guwahati – 9864015872
Dementia Support Group –
Our Dementia Support group in Delhi NCR and Guwahati is a platform for caregivers to share feelings and support each other.
Please call us for more info – Delhi NCR – 98184 21446, 124 4229659 | Guwahati – 9864015872
Cognitive Wellness Programme, Sector 57 Gurgaon –
Samvedna's Cognitive Wellness Programme is designed for seniors with mild cognitive impairment, early dementia or Parkinson's, and elderly lacking in enthusiasm and motivation. The aim is to stimulate the mind of the elderly to slow the progression of the disease or impairment. The sessions are 3 days a week, 11AM-1PM.