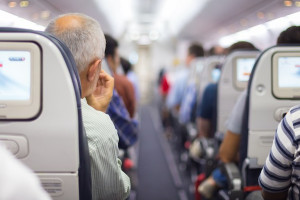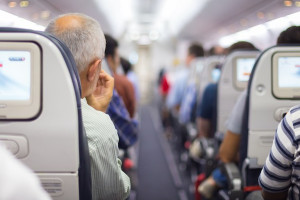 Individuals with dementia find it easier to live in familiar surroundings. They prefer to eat things and spend their day in the comfort of a familiar environment. Having a routine that is consistent helps them as it reduces uncertainty and confusion.
Traveling, however, requires a constant change in one's environment. Be it a visit to family abroad, or a 3 hour journey nearby, for a Dementia patient it becomes a new environment. For a person with dementia travel can be confusing, disorienting and thus challenging.
However, individuals with Dementia can and do travel, sometimes even alone. In the phase of early dementia (especially when detected early) a person may be capable of travelling alone or with a little assistance. However, as the dementia progresses, it becomes increasingly necessary to travel with someone and take assistance where needed.
Some tips for helping your loved on travel
If your loved one has recently been diagnosed with Dementia, travelling alone might still be an option. You may consider a few minor adjustments:
1) In the very early stage your loved one may be able to drive on his own, however, you may have to ensure some tracking mechanism to make sure that he/she is not getting lost. Nowadays there are GPS tracking devices available to track their movement.
2) Over a period of time it will be safer for you to get a taxi or even public transport. You may choose a stress free Taxi Service where you could plug in destination details and also ensure auto payment of the fare.
3) You can also put on a help-card on to your loved one, which is a card with special needs and contact details written on it that explains your loved ones memory problem. This will ensure that when they ask someone for assistance, people are more likely to be courteous and understanding of their confusion and stress.
4) If your loved one has to travel by train, it may be best to accompany them for the travel as it may be confusing for them to ascertain the station at which they must get off. Also they may find it challenging to get transport once they reach the station.
5) Similarly for travel by air, travelling alone may not be the best option. You may contact the airport and airline services and inform them of your loved ones condition for additional support. If the airport and airline service is able to commit assistance and guidance at the airport and during the flight that would certainly help.  However, until you are certain of such assistance being provided, you may choose not to take the risk and keep the following tips in mind for air travel.
Air travel tips: Travelling with a person with dementia
If you are a family member or caretaker and you are travelling by air along with a person with dementia, you would like to plan in advance to be able to successfully make the journey smooth and stress free. Here are some tips.
1) Reach the airport earlier than usual – You would usually reach a few hours earlier depending on where you are headed. When travelling with a person with dementia, you must account for the fact that it will take you longer to get through all the pre-boarding steps. You may want to also try to find some time to relax in a quiet coffee shop, café or lounge after experiencing the hustle bustle at the airport.  It helps to familiarizing yourself with the airport and you may choose to call any helpline to have all the information you need.
2) Carry fewer bags, especially hand luggage – At the airport, you are not only a traveler but also a caretaker. You may need to attend to the person with dementia often and may even need to hold their hand at times. You may pack in a way to minimize the number of bags, especially if you are the only person accompanying. If you can't reduce the number of bags in total, try to reduce your hand luggage to make the entire experience more comfortable for you and the person with dementia.
3) For long duration of travel, travel with two companions – Long duration flights and those with 1 or more stop overs can be exhausting for anyone. You need to be able to look after you own needs of going to the washroom, getting some sleep, timely meals. If you are travelling with a person with dementia, you will likely have to manage their needs as well. In a short duration of time you may prioritize their needs and manage your own on the side. If the person with dementia has a habit of wandering, it is absolutely essential to keep track of them at all times. When two companions are travelling with a person with dementia, you may choose to divide responsibilities such that one companion can focus on and assist the person with dementia and the other can handle other formalities at the airport.
4) Don't lead, but follow – While crossing security checks, you should be behind the person with dementia and not ahead of them. If the person with dementia faces and challenges during the security check, you will be in a better position to help them if you are behind them. However, if you are ahead of them, the security personnel may not allow you to go back to help.
5) Relax with music – Once you are on the flight and even during your waiting periods at the airport, you can use music to relax the person with dementia. Using noise cancelling headphones may help distract or calm the person and prevent over stimulating them. It is best to carry music of their choice that is familiar.
6) Food for diversion – Carrying some snacks, particularly those that the person with dementia is likely to relish, can be of great help. A snack can be very useful in case the person gets agitated and restless. It can help the person relax and can be a pleasant distraction. Hunger in itself can also lead to agitation and a timely snack may help prevent that.
7) Take assistance where available – You may inform the airport staff about the person's dementia. They are likely to let you board early along with others with special needs. You can also get a wheelchair if needed. If the person with dementia agrees, then it may help to use a wheelchair even if the person doesn't have difficulty walking as it will encourage more people to provide you with assistance.
8) Assist them in the restroom – It may be difficult for a person with dementia to be able to use the bathroom and especially difficult to lock and unlock the door. Showing the person how to lock and unlock, before they go inside can help. You may also choose to take the assistance of the flight crew.
---
We at Samvedna Care aim to help seniors live happy, active and independent lives, in the comfort of their home and community through interactive caregiving.
Samvedna Care was established in October 2013 with two complementary goals – firstly to provide quality home care services to seniors with limited mobility or dementia and hence social interaction, and secondly to facilitate stimulating community interaction and participation.
General Wellbeing:
With our General Well Being Services we aim to raise the quality of life of seniors, specially those who may have limited mobility and social interaction due to various constraints. Our interactive programme keeps them active and engaged through physical, mental and social activities, all in the comfort of their home.
Our Dementia Care services are –
At-home services –
Dementia intervention activities by trained Care Specialists (already mentioned above). These services are available in Delhi NCR and Guwahati
More – https://www.samvednacare.com/service/dementia-care
Please call us for more info – Delhi NCR – 98184 21446, 124 4229659 | Guwahati – 9864015872
Dementia Support Group –
Our Dementia Support group in Delhi NCR and Guwahati is a platform for caregivers to share feelings and support each other.
Please call us for more info – Delhi NCR – 98184 21446, 124 4229659 | Guwahati – 9864015872
Cognitive Wellness Programme, Sector 57  Gurgaon  –
Samvedna's Cognitive Wellness Programme is designed for seniors with mild cognitive impairment, early dementia or Parkinson's, and elderly lacking in enthusiasm and motivation. The aim is to stimulate the mind of the elderly to slow the progression of the disease or impairment. The sessions are 3 days a week, 11AM-1PM.