Air pollution and elderly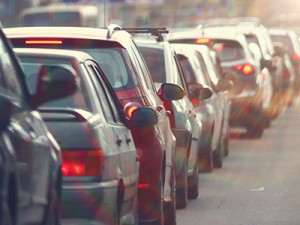 The fact that pollution of our environment is an ever increasing threat to human health and survival is no surprise. Authoritative sources claim that one out of ten deaths today occur due to pollution, either directly or indirectly.  The cost to society is measured in tens of trillions of dollars. While the effect of pollution is universal the poorer and less developed societies suffer the brunt of this scourge.
The degradation of our air in the Delhi/NCR region has raised alarm bells in all sections of our society. The accumulation of vehicular traffic on our clogged roads, unchecked industrial activity, burning of stubble in our neighbouring states, all have been blamed for this impending calamity. Regrettably, this was a totally predictable occurrence. The usual blame game being played out in our political or administrative circles does not alter the fact that we are facing a health catastrophe.
All tissues and organs are exposed to this toxicity. The lungs are exposed to vast quantities of air on a continuous basis and face a significant brunt of the air pollution that we are faced with. Physiologically the lungs need to be delicate to accomplish their main mission i.e. gaseous exchange namely Oxygen and Carbon Dioxide. This combination of susceptibility and exposure to toxins in the air have serious consequences especially to the most vulnerable segments of our society i.e. the young and the old.
The Indian environmental agency measures eight different variables including Carbon Dioxide, Carbon Monoxide, Ozone, Nitrous Oxide, Sulfur Dioxide, Ammonia, Lead as well as particulate matters which may be organic or non-organic in nature. Each of these agents has a different potential to cause harm to us and thus they are individually indexed and a compilation of all these measurements is advertised as the AQI (Air Quality Index). Separately, the size of the particulate matter in the air has a bearing on its effect on our health. Particles below the size of 2.5 microns being the most harmful and thus are reported separately. Each country has developed an acceptable level for AQI, but commonly a level below 50 is considered ideal. In Delhi the ambient level in the recent past has averaged between 200 and 300, an unacceptable level.
How does one deal with this menace? Avoidance is the best policy where air pollution is concerned. Given that translocation may not be a practical solution for the majority isolating one's own immediate space is a poor but only solution. Using masks, room air filters, humidification has all been suggested.
Using masks, especially the surgical mask which is nothing but a gauze piece in front of the mouth and face has no value to prevent the effects of air pollution. They are effective in stopping moist particles if someone with a cold coughs or sneezes, but has no role to play in prevention of inhalation of the usual pollutants. Various manufacturers have put forward their own versions of masks with or without valves. No independent agency is assigned to evaluate the efficacy of these masks. They basically come in two categories P & N with an efficiency rating suggesting the removal rate for particulate matter. A P rating is superior to the n rated mask but comes at a substantially higher cost and wearer's comfort. Industrial strength masks are available but not suitable for everyday use.
Air filters are another device that has been aggressively marketed in this environment. They are basically a fan pushing air through a filter with varying degree of success in screening out particulate pollutants. Using electrostatic charge and UV light is claimed to make this device more effective. Devices that use an electrostatic charge generate Ozone which in itself is a pollutant of some significance.
The current effort to move away from a hydrocarbon based economy by using electric cars is a laudable effort fully realizing that generating electric power is in itself a pollution creating process though much less than using the four cycle engines.
For elderly, the following precautions are recommended:
Avoidance – Although not very practical in our scenario, especially with rampant construction all around us. As far as possible stay away from dust and roadsides.
Limit your activity – Elderly especially those suffering from cardio-vascular disease should ensure that their pulse rate remains within 10% of their normal rate.
Masks and filters – Use masks and filters for particulate pollution, however one still needs to protect from dust and ash.
Diet – Include lot of anti-oxidants in your diet, especially food rich in vitamins A, E and C.
In summary, avoiding pollution in our present day circumstance is probably futile. The trajectory of our present modern high consumption living is not sustainable and mother earth will stand being used as a sump for only so long. How much time we have before nature rebels, remains to be seen.
Written by Dr. Satish Chawla MD, FACP, AIIMS, who is a retired Geriatric Physician from the United States Navy. He is an expert in geriatric medicine, and on Samvedna's panel of experts.
---
We at Samvedna Senior Care aim to help seniors live happy, active and independent lives, in the comfort of their home and community through interactive caregiving.
Samvedna Senior Care was established in October 2013 with two complementary goals – firstly to provide quality home care services to seniors with limited mobility or dementia and hence social interaction, and secondly to facilitate stimulating community interaction and participation. All our senior care specialists are psychologists or gerontologists.
Here are some of our services –
General Wellbeing:
With our General Well Being
Services we aim to raise the quality of life of seniors, specially those who may have limited mobility and social interaction due to various constraints. Our interactive programme keeps them active and engaged through physical, mental and social activities, all in the comfort of their home.
Great Times Club, which is a part of the Samvedna Senior Care Foundation, is our social and recreational club in Sector 57, Gurgaon, for members 55 years and above.Its a place where members come to get fit, meet like minded people and share their life experiences and give back to the community.
Activities at the club include fitness exercises, group meditation, mind stimulation, tambola, dancing, book reviews, movies, community outreach, and talks on health management. The club has a library, computer room, visits by physiotherapists and doctors, access to board games and cards, a fully functional pantry with healthy and affordable snacks and tea and coffee on the house.
There are special discounts for group memberships. The club is open Monday-Friday, 11am to 2pm.There are special classes for yoga, smart phones, computers, spoken english, dance, music and painting. Call Great Times Club at 9818421446, 0124-4229659.
Know more here – Great Times Club