Supporting a dementia patient with non-verbal communication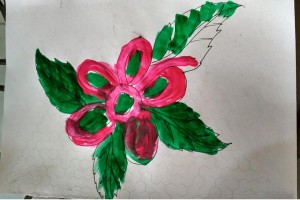 "Too often we under estimate the power of touch, a smile, a kind word, a listening ear, an honest compliment… all of which has the potential to turn a life around."
I am a dementia care specialist. Dementia as a condition brings a lot of changes in the person, affecting her/him in almost every aspect of life. The transformation during the course of the illness is difficult: physically and emotionally for both the person as well as his or her family members.
We often hear about the importance of both verbal and nonverbal aspects of communication in expressing ourselves. With Dementia being an organic condition, verbal communication often becomes tough. Our message needs to be simple and clear to be comprehended, otherwise our words may confuse someone with dementia, leading to anxiety and agitation. Having said that, as caregivers what is seen to work more often with our loved ones is not what we say, but how we say. The nonverbal characteristics of communication i.e. touch, eye contact, gestures, hand movements, tone, volume and pitch of speech, facial expressions and body language go long way in maintaining a good quality of life for them.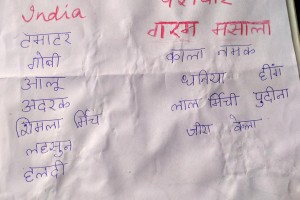 I visit a 79 year old lady, who is suffering from Alzheimer's disease and has regressed back to a point where she only communicates in Nepali. Language is a very strong barrier. During my initial meetings she would either stay in her room, away from me or get aggressive if I came closer. There were days, when I would just sit with her in silence. With time, the initial rejection was met with holding my hands and gently stroking it while looking outside. One day, she cried and hugged me, sharing about what irks her.  From then on, there was no looking back. She would be sitting at her favorite spot, waiting for me to join her. She would talk about the place she lived before and her family. And though it's difficult for me to understand her words, it's the happiness and smile that I see on her face that gets me going. She is happy to see someone, come and visit her. She will always hold my hand while talking and hug me when I am about to leave.
We both don't understand each other's language, but what really helped were these minute details: greeting her with a warm smile, giving her gentle hug, holding hands while walking, maintaining an eye contact. The internet is full of stories and encounters on how these are effective in self-expression along with the physical wellbeing of an individual. Though conventional 'mind stimulation' is something we may not be able to try with aunty, spending quality time and listening to her stories is what helps to maintain her emotional wellbeing, which also is crucial.
Maintaining the physical health of our loved ones is something that everyone looks after. While doing that is necessary, ensuring a sense of emotional and psychological wellbeing is somewhere lost in the hustle of balancing our other roles, duties and responsibilities. Dementia is a condition that only affects a person's memory and other cognitive aspects, but it is also an emotional journey for her/him. It's important that we assure her/him not only through words but with our actions as well, that she/he is not alone in this journey.
---
We at Samvedna Senior Care aim to help seniors live happy, active and independent lives, in the comfort of their home and community through interactive caregiving.
Samvedna Senior Care was established in October 2013 with two complementary goals – firstly to provide quality home care services to seniors with limited mobility and social interaction due to various constraints, and secondly to facilitate stimulating community interaction and participation.
Our Dementia Care services are –

At-home services –
Dementia intervention activities by trained Care Specialists (already mentioned above). These services are available in Delhi NCR and Guwahati
More – http://www.samvednacare.com/dementia-care
Please call us for more info – Delhi NCR – 98184 21446, 124 4229659 | Guwahati – 9864015872
Day Wellness Centre, Sector 57 Gurgaon  –
A place which provides your loved one with social activities and therapies to enhance quality of life, relief for caregivers, and also an alternative to institutionalized care.
More – http://www.samvednacare.com/day-care-centre
Dementia Support Group –
Our Dementia Support group in Delhi NCR and Guwahati is a platform for caregivers to share feelings and support each other.
More – http://www.samvednacare.com/dementia-support-group
Please call us for more info – Delhi NCR – 98184 21446, 124 4229659 | Guwahati – 9864015872